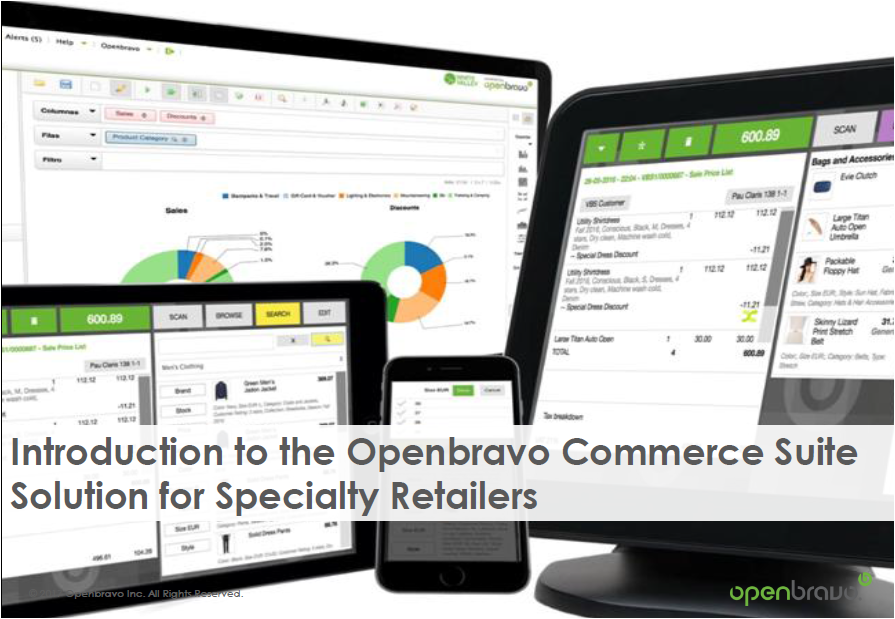 Introduction to the Openbravo Commerce Cloud for Specialty Retailers
Discover why more retailers are choosing to go Cloud with Openbravo!
This presentation will highlight the features of Openbravo Commerce Suite and demonstrate how our mobile, cloud-ready technologies can be leveraged to offer a highly differentiated, omnichannel shopping experience.
What you will learn:
From Store solution to complete ERP solution, Openbravo Commerce Suite offers excellent value for money and adoption flexibility – all built on a single, mobile-enabled and cloud-ready platform.
It features a powerful web- and mobile-ready POS with a broad set of assisted sale and inventory visibility capabilities as well as back office functionalities such as inventory management, warehousing, finance and analytics..
This presentation highlights the highly intuitive, web-based interface and, together with a live demonstration, shows you how easy it is to learn and perform routine store operations and back office tasks, as well as a few ways it can help create a great in-store experience, build loyalty, and boost sales.
If you wish to watch the full demonstration which accompanies this presentation, please visit http://www.openbravo.com/resources/webinars/?commid=246507.