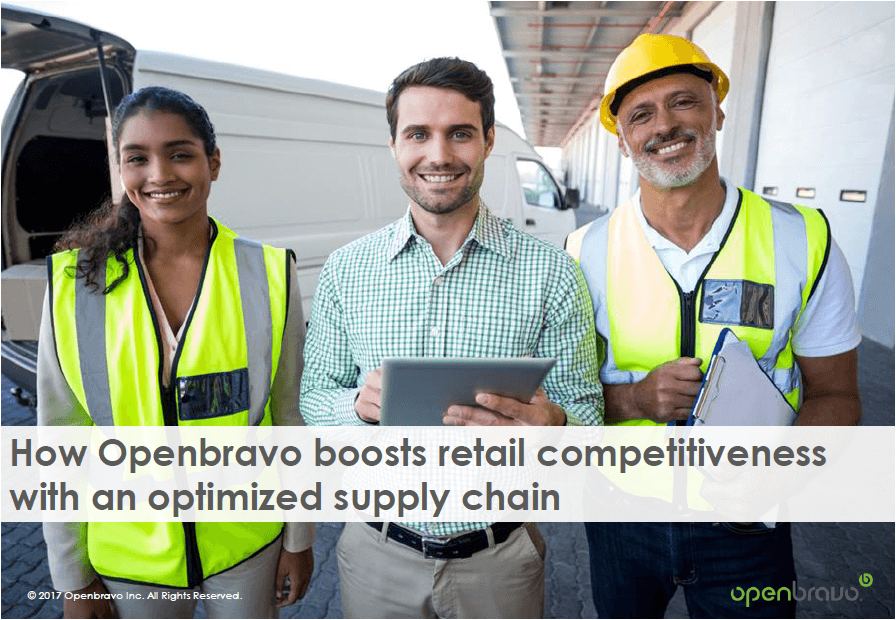 How Openbravo boosts retail competitivenes with an optimized supply chain
Learn what supply chain capabilities are essential for gaining competitiveness in today's retail environment!
The heightened expectations of today's consumers are forcing retailers to revamp their supply chains to make them more efficient, deliver greater demand responsiveness and ensure the optimal placement of inventory in the supply chain. An optimized supply chain brings multiple benefits in terms of improved customer service and logistics cost, greater flexibility in matching demand and supply, and it enables retailers to improve the accuracy of their forecasts.
This presentation highlights how to optimize retail supply chains to better satisfy customer demands and boost business efficiency while reducing costs. We look in particular at the example of India, where the recent introduction of Goods and Sales Tax will bring major changes in the way procurement, warehousing and transportation are carried out. We describe and demonstrate some of the advanced supply chain management capabilities Openbravo has added to its product suite to help retailers revamp their supply chains and so improve competitiveness.
If you wish to watch the full webinar which accompanies this presentation, please visit http://www.openbravo.com/resources/webinars/?commid=276437.